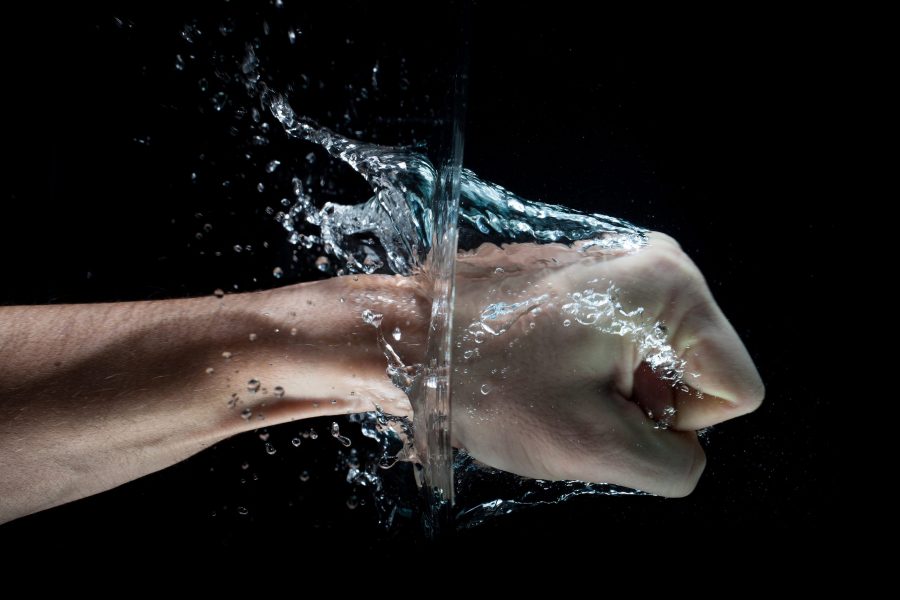 Our Strength
We know the feeling of what a family goes through when a loved one is unwell.
Our claims management is where our strength lies. From regularly engaging with our clients face to face, understanding their needs and acting in their best interests is at the heart of who we are and what we do. Through this dedication our clients are provided with support and guidance in their time of need, allowing them to focus on their treatment not the paperwork.
In times of adversity hitting your loved ones, we at the TAC , take the stress and pressure off our clients by empathetically helping them through their claim.
It's the most gratifying feeling, when you can inform an unwell or worried client informing them of their successful claim. Their good wishes and blessings put a smile on our faces and a warm feeling in our hearts that is cherished forever.
That's what we stamp as outstanding customer service for the past 25 years.
'Listen to our Valued Clients'
Start of Policy 2018 - Mehernosh was instrumental in negotiating a policy for us that fitted our needs and was realistically affordable. He worked with us to achieve the result we desired. Claim time 2020 - Mehernosh has been very helpful with supporting me during my claim process. His approach to insurance options is transparent and I feel that the information given to us has been most helpful.
Mr S Hale – Income Protection Claim - 2020
Firstly , I am very happy with this company which help me out in difficult times. A team of your company is also responsive and helpful. Hope you will keep it up like this and All the best. Regards,
Mr H. Patel & Mrs P Patel - Surgical Claim 2021
We went through a difficult time last year, Mehernosh helped us very professionally and made the claim process very easy & simple. He is always helpful & only a call away when we are needing help with anything. We would highly recommend him. Many thanks
Mr A & Mrs A Lal – Trauma Claim 2020
I write with a big thank you. I have had much pleasure working with you for our mutual client as there were a many hurdles in my path when assessing this claim. Your assistance went well above the call of duty in my view, as did your professionalism, your politeness and patience.
ANZ Claims Team
Mehernosh was amazing in supporting us through our claim process.  He was always responsive to any questions that we may have had, kept us informed of how our claim was tracking and actively advocated on our behalf.  The process was stressful, however it was reassuring to have Mehernosh in our corner as that helped to alleviate our stress levels. We have really appreciated the support that we have had during our claim process so it is nice to be able to convey that to possible future clients. 
Kyla C
We have had our life insurance needs looked after by Mehernosh for over 6 years. He has always taken into consideration what would work best for us, at our various stages of family life. We are kept up to date with new products, and advised if he feels they would work better for us. He is incredibly available, meeting us literally, whenever and where ever would suit us. We cannot recommend Mehernosh highly enough!
Mark and Helen T.
Thank you to the both of you for being fantastic and professional individuals and caring people. You are very good at what you do, which is why I constantly refer those I know to you and the feedback I've received from them mirrors my thoughts as contained in this email
Raaj G
Mehernosh has been very  attentive and genuinely want to find the absolute best possible individualised insurance solution. I have recommended their first-rate service to friends.
Oliver H
Mehernosh and his team have professional insurance knowledge and can always provide us with the most suitable advice. And very responsible, answers all our questions about insurance terms in a timely manner, and also help handle claims. They are truly honest and reliable friends.
Tianyi Pan and X Pei
Its been said 'A friend in need is a friend indeed'. I am unable to justify into words how inconceivably beneficial they were when I was in shortage of help in my dire time of need , despite not being a customer of theirs. Mehernosh very kindly guided me through a successful claim , knowing I would never be an eligible new customer for his business. This is primarily due to having claimed on my existing insurance provider with whom he advised me to retain the cover. Truly they have exceeded all my expectations beyond any broker with their care and professionalism . Not only will I ever be grateful for their efforts but I will also cherish their friendship and trust which I have gained through this situation. I no doubt recommend them to anyone and everyone.
Ms Lal
Thank you very much for the prompt and fast handling of our insurance claim. We are very impressed by the service shown by you not only with the claim process but also advising us with on which policies would be best suited to our needs . We thank you for your consistent and dependable nature and appreciate the good work and advise . We wish you all the best for the future and would always recommend your services to all.
Mrs Mehra
Amazing with an urgent claim  I needed approved. Highly recommend The Advisor Channel.'
Ms Naidu